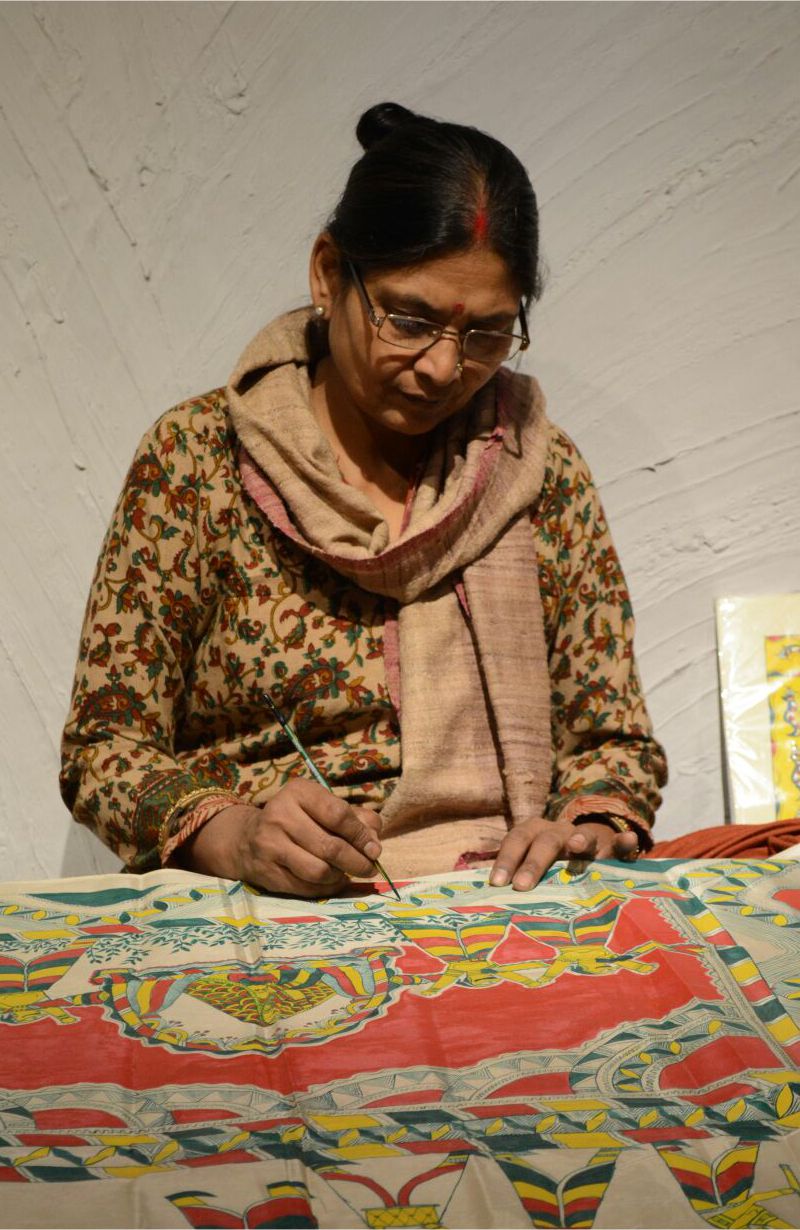 About US
Manjusha Art Research Foundation was established to revive an ancient folk art of Ang region (Bhagalpur) in 2005. Currently we are working on research, product development and linkage of our artisans to e-commerce business like etsy, discovered.us, flipkart, amazon, sastahatiya and more. During last 14 years we have trained more than 1000 rural women and formed their small groups. Currently they have their own artisans cards and directly linked with Manjusha Cluster – a development project supported by UMSAS, Patna under Industry Department, Govt. of Bihar.  
Manjusha Paintings
We make Manjusha Painting on Handmade Paper, Fabric &  Canvas.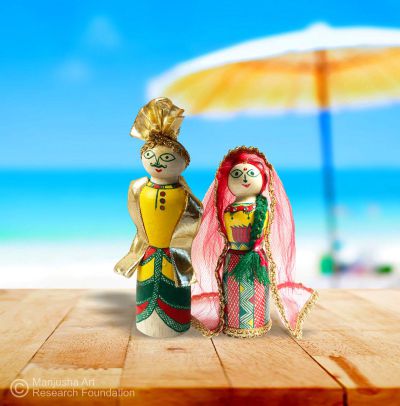 Wooden Crafts
We make Manjusha Wooden Bride and Groom, Key Rings and more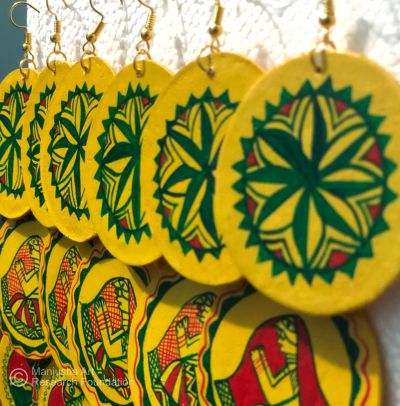 Clay Ornaments
We make mouldit earrings, nackless and other lady ornaments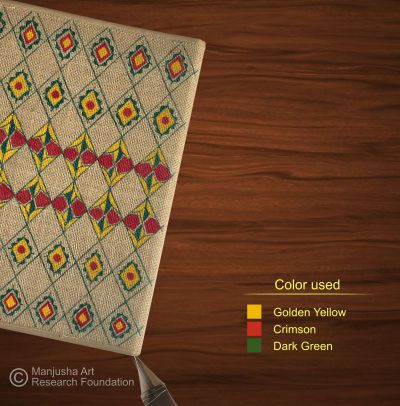 Jute Files
We make Jute Files, Bags, Diary Cover and other stationary products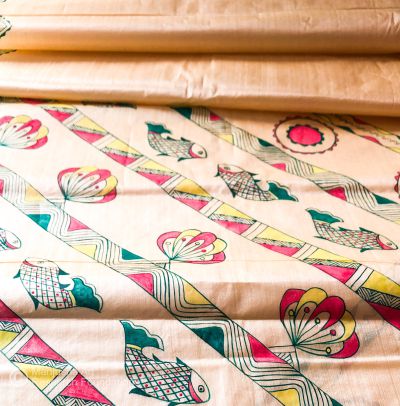 Silk Fabrics
We make Silk Saree, Cotton Bedsheet, Cushion Covers and other Fabrics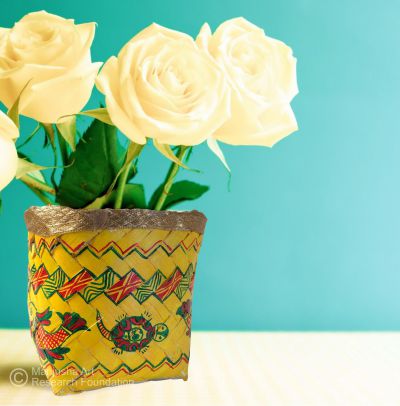 Bamboo Crafts
We make decorative Tokri, Wedding Tokri, and other decorative bamboo crafts
Our Promotional Activities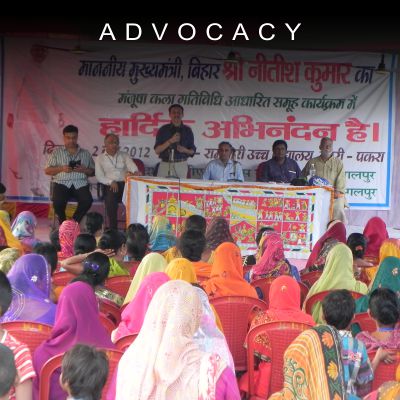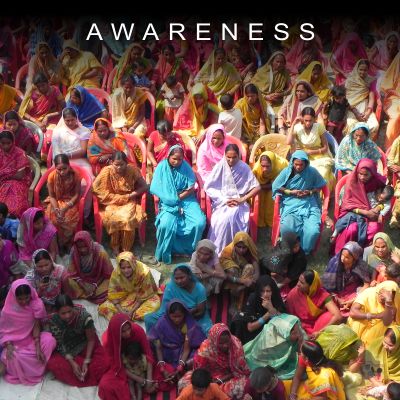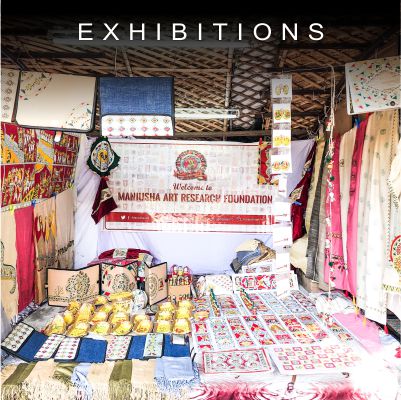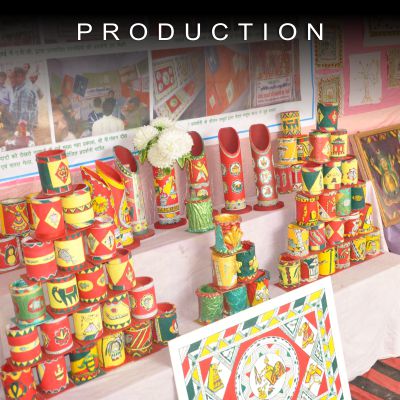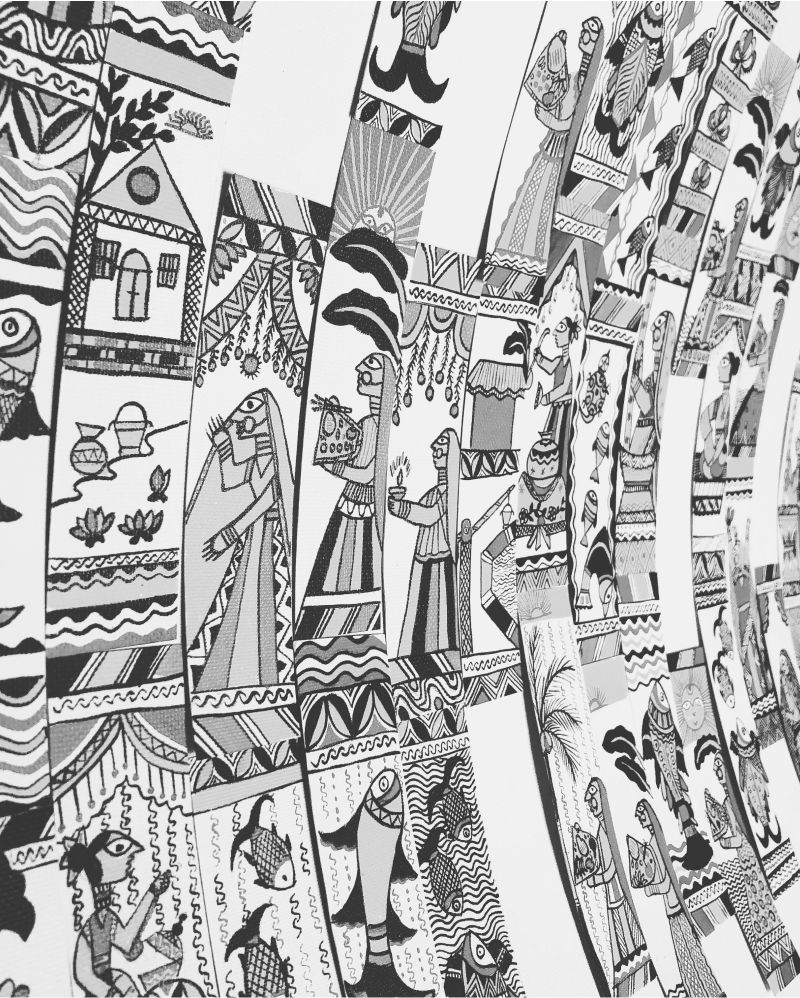 manjusha art
Our culture is our Pride
Manjusha Art is an ancient folk art of Ang Pradesh, which is currently known as Bhagalpur in Bihar State. The name of this art form also holds an interesting story. The Sanskrit word Manjusha means a box, and majushas temple shaped boxes. These boxes were made from bamboo, Jute-Straw, and Paper inside which the devotees keep their ceremonial materials. The boxes were illustrated with paintings that tell a tale. 
training
Manjusha Craft Courses
Beginner Course
Here you can learn about this Art Journey and History with some Manjusha Characters.
Certificate Course
Here You can know all about this Folk Art, its all characters and story behind that characters and a lot.
Master Course
This course will help you to understand product and design. After this course you will be able to draw your design. 
ACHIEVEMENTS
Award and Recognition
Our Founder Ulupi was selected among 100 women of India Programme supported by Ministry of Women and Child Development Government of India in the Year of 2016
Our Founder Smt. Ulupi was honored by Bihar State Award for his excellency in the field of Revival of Manjusha Art. This Award was given by the Honble Chief Minister of Bihar Sri Nitish Kumar at Upendra Maharathi Shilp Anusandhan, Patna. 
contact
We will be happy to contact You